Well, she's been driving me nuts every time I went to comb
her hair, so we decided to cut it all off!! She loves it!! Me???? A little
hard to get used to, but boy is she C-U-T-E!!!!! My good friend PAM is in
beauty school and did the deed for us.

Before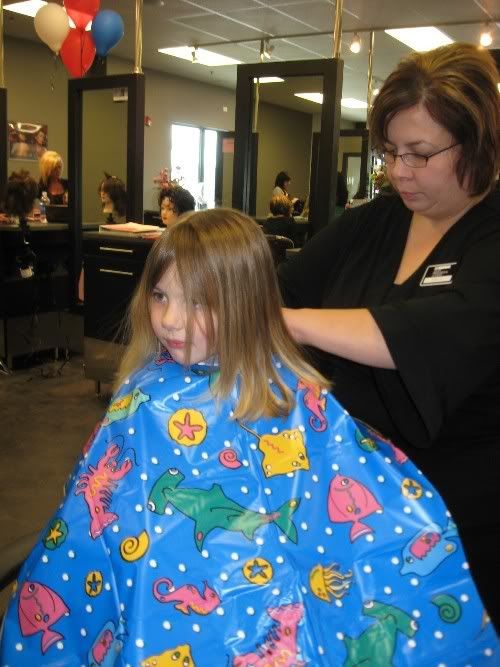 and After!